Welcome to Our Virtual Open Day Event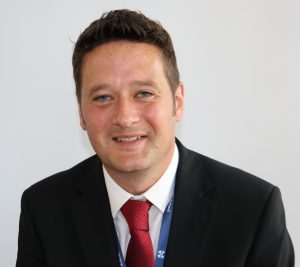 Welcome to our 2020 Open Day! We find ourselves in unprecedented times and as a result of the pandemic, we are holding a virtual Open Day over the course of this week.
Founded in 1884 S. Peter's Collegiate School is one of the oldest in Wolverhampton and enjoys a fine tradition of excellence and achievement. We are very much part of our community being proud of our ethos, culture, and traditions. We are creative, innovative, and forward-thinking and do all of this with faith being at the core.
We aim to make a real and significant difference in the lives of each and every student we educate regardless of background. Every student has a vast array of extracurricular clubs and activities that they can choose to join whatever their interest. The extensive opportunities available are created by a school that has acknowledged excellence in a range of areas but which is able to balance the academic, pastoral and extracurricular needs of the community with that of the individuals that form its student body. We are fortunate to have talented and motivated staff who are able to nurture the best from each and every student.
Our students enjoy coming to school. In fact our attendance is one of the highest in Wolverhampton, pupils make excellent academic progress reaching and even surpassing our high standards. Our GCSE and A Level results are testament to this with our sixth formers going on to study at some of the best universities such as Birmingham, Nottingham, Manchester, Warwick and Cambridge. We develop habits of resilience, questioning, thinking and collaboration. This enables our students to know what to do when they don't know what to do. They are a force for good and use their knowledge to make informed decisions. We see this through the charity work that goes on at every level in the school and through the work of the School Council and other programmes that run on a weekly basis.
In our most recent Ofsted inspection, we were graded as 'Good' overall. We do not rest on our laurels and constantly look to improve how we do things both in and out of the classroom. However, at the heart of all we do is our community – people. Both students and staff. We are a genuinely happy school with students and staff working together in harmony building fantastic relationships. We have fun here and we often laugh together. We recognise that choosing the right school is a difficult decision so please do look at what we offer here at S. Peter's and we look forward to receiving your application.
With my best wishes. Stay safe.
Mr. Jon Arnold – Principal
---
Virtual Open Day Event Documents and Videos
Please find below our prospectus which we hope will give you a taste of what we offer at S. Peter's Collegiate School. Also, we have a number of welcome videos from key stakeholders within the school. We hope that the videos and information below will help you make an informed decision on the next step for your child. Please take the time to visit each of the pages below watching the video content and reading all of the information on offer.
---
---
Virtual tour
This is an opportunity to see some of our spaces around the school click on the link below.
Safeguarding at S. Peter's
At S. Peter's we are committed to the safeguarding of children, it is important for students to feel that they are able to do their best and achieve their true potential. Click the link below for more information
Additional Educational Needs
Special Educational Needs and Disabilities ( SEND) Provision extends to all Pupils in School. Click on the link below to find out more.
Achievement and Rewards
At S.Peter's Collegiate School we believe that all of our pupils have a valuable contribution
to make to our Christian community and we want to promote and celebrate their efforts in
doing so. The '5 Keys to Learning' that are displayed around the school and in pupil planners
form the basis of our Code of Conduct that pupils, staff, and all parents/carers abide by and
pupils are rewarded for exhibiting these qualities.
Behaviour and Values
S. Peter's Collegiate School, a Church of England Academy is a highly successful Academy where Christian values are at its heart. As a school community, we have adopted eight key values that underpin all that we do and form the basis of our policies these are Agape (Love), Fellowship (Community), Compassion, Forgiveness, Courage, and self-endurance, Hope, Trust, and Faith. These values underpin everything we do and support the development of excellent relationships between teachers and students, and between the students themselves.
Enhancement and Enrichment Programme
We strongly believe that outstanding schools are built on academic rigour, a love of learning, participation in the Arts and on the sports field, climbing up mountains, and grasping opportunities to celebrate achievements. We make sure that our programme is accessible to all pupils see what's on offer below.
Catering Facilities
Our catering services are provided by a local company Aspens.
Travel to school
We have a number of school buses that our pupils use.
School Uniform
We pride ourselves on pupils looking smart at all times. We have a number of suppliers locally that stock our uniform.
Have a question?
We know applying for a secondary school can be a daunting task. Click on the link below for the answers to the most commonly asked questions.